So much has happened. I'm going to try to post everything that's gone on for the past month in the next few days. I finally uploaded the pictures I took from Toulouse, but this has been my travel schedule so far:
1.26 - 1.28: Toulouse, France
2.09 - 2.11: Porto, Portugal
2.17 - 2.19: Paris, France
And then next week it will be:
London, Berlin, Amsterdam (for 24 hours), and Edinburgh.
This is just a general post on things that happened at Bordeaux, and the next few ones will be about the trips I just came back from. :)
So far, all my classes have been amazing. I'm having a lot of fun in them. I'm only taking the minimum amount of units and I only actually have class from Tuesday to Thursday. I still have a bit of work to do though, since my classes are mostly studio classes. So far I've done a ink wash drawing 50 x 65 cm and designed 6 brochures for my classes. I still have to complete a 33x33 cm graphite piece, do a contour line drawing of my living quarters, and design 3 more brochures for design. I might post a couple of things up later.
This is a picture of
Mollat
, one of the biggest (and coolest!) bookstores in Bordeaux. I've spent so much time here just browsing a couple art books. They have pretty much everything in there, even a section on books in English. :)
Next to Mollat is a gelato place called
Amorino
. I got yogurt/mango flavored gelato, and it was amazing. Maybe the best gelato I've had so far, the mango flavor tastes just like the fruit when ripe. Also, this gelato place shapes the gelato in the form of a flower when you buy a cone.
--
Below is just a random collection of pictures I've taken at Bordeaux: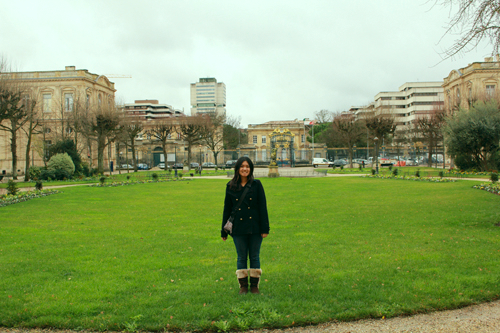 This is me in front of the
Musée des Beaux Arts
at Bordeaux. It's unfortunately undergoing renovation until the Spring, so there isn't that much artwork to see inside right now, but the outside is still gorgeous.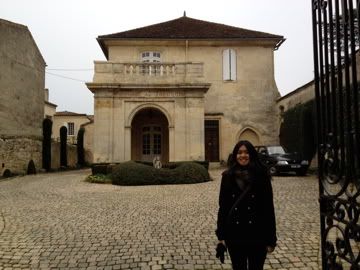 This was taken in front of a building at
Saint Émilion
, a region famous for its wine in Bordeaux. While there, we also visited a huge underground monolithic church (the biggest in Europe), and the cave that the patron saint (Saint Émilion) lived in while he was hermit-ing his days away in a very Shakyamuni kind of way.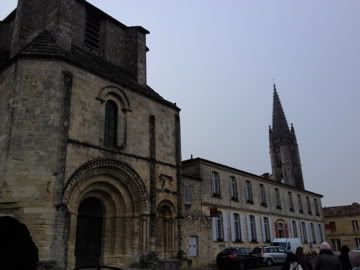 Part of the outside of the church (the part that's above ground, obviously).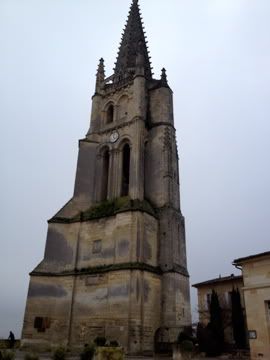 Another angle.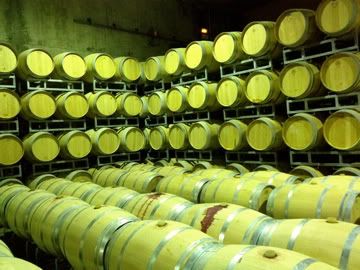 These are a small section of the wine barrels we saw while visiting one of the vineries.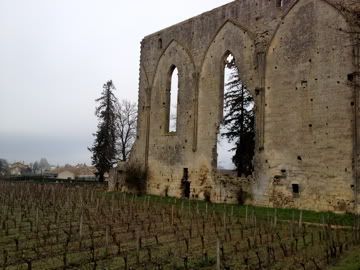 Some dead grape vines.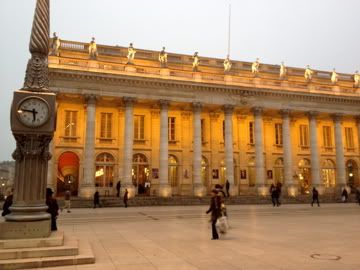 This is an image of the
Grande Théâtre,
I actually live 20 minutes by foot from here. :) I really want to see a play, opera, orchestra live here, so I may purchase some tickets soon. Right across from the
Grande Théâtre
is the Regent, a grand 5 star hotel (and best one in Bordeaux), and
Larnicol
, an amazing bakery that sells delicious macarons.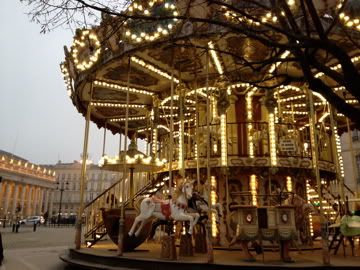 Also near the
Grande Théâtre
is this carousel. You can actually see a bit of the
Grande Théâtre
in this picture (it's in the background on the left). I love how the carousel lights up in the evening.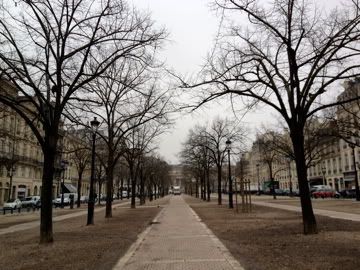 This is what it looks like when I'm walking from my homestay toward the
Grande Théâtre
.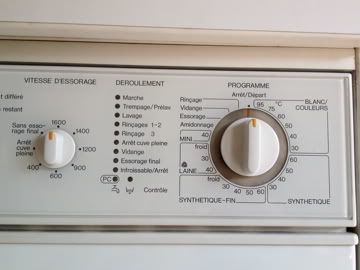 This is a picture of my washing machine. What do all those things mean? I was so confused when I first used it, because I had no idea what to press. There are actually more buttons on the left side, and the dryer is even MORE confusing.
This entry was originally posted at http://yuji.dreamwidth.org/113967.html. Please comment there using OpenID.